AviClear by Cutera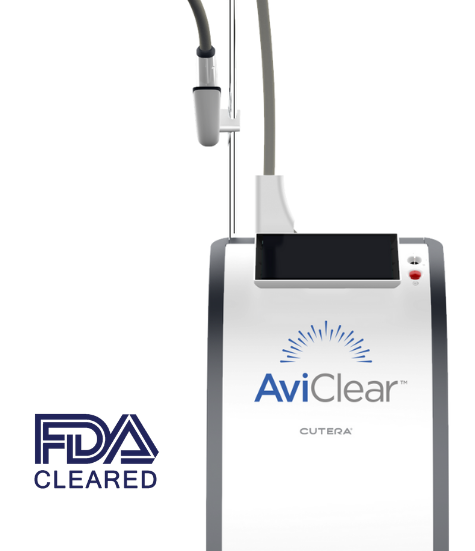 Dr. Haven is proud to offer AviClear by Cutera, the only acne treatment of its kind. FDA approved for all skin types, it selectively targets and suppresses the sebaceous glands, eliminating acne at the source without the need for prescription medications. AviClear is the first and only energy-based device to receive FDA approval for the treatment of mild, moderate, and severe acne.
In addition to reducing acne, clinical trials show that future breakout episodes are shorter and less intense following the AviClear procedure. AviClear is the fastest, clinically-proven, light-based acne solution. The device is equipped with AviCool™ sapphire skin cooling to maximize patient comfort and safety during treatment.
Dr. Haven will discuss your treatment plan on an individual basis for optimal results.

AviClear™ Greenwich, CT FAQs
AviClear Greenwich, CT Before & After Photos


Contact Us
AviClear™ by Cutera is the perfect solution for mild, moderate, and severe acne. AviClear has been Proven safe and effective through an extensive clinical trial and provides long-term resolution of acne across all skin types.
If you are interested in learning more about AviClear™ treatments in Greenwich, please contact us today. We would be happy to answer any questions you may have and schedule a consultation for you.
Contact us
today to learn more.