DiamondGlow® Treatment
Non-invasive skin resurfacing in Greenwich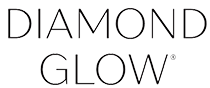 Does your skin need a transformation? DiamondGlow® (formerly Dermalinfusion), resurfaces the skin so you feel refreshed and radiant post-treatment. This next-level skin resurfacing technology goes beyond a facial to deep clean and rejuvenate.
How Does DiamondGlow® Work?
DiamondGlow® offers 3 technologies in one simple step. Its patented diamond-tipped wand exfoliates to stimulate collagen production uncovering renewed skin. Next, it extracts removing dead skin cells from clogged pores. Finally, DiamondGlow® infuses the skin with SkinMedica® Pro-Infusion Serums providing a deep massage while restoring the skin's elasticity.

In just 1 session, your skin will feel clean and luminous!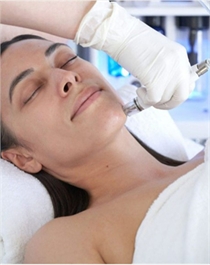 Am I A Good Candidate?
The DiamondGlow® in Greenwich treats multiple skin conditions for all skin types. It is used on the face and on the body. The Pro-Infusion serums help improve skin concerns such as:
Fine lines and wrinkles
Sun damage (dark spots)
Dry or dehydrated skin
Rough skin
Oily skin
Skin Discoloration
How Long Do The Results Last?
Your skin will feel firmer and radiant instantly. Within 72 hours, patients see continued improvements in overall dryness, fine lines, and roughness. Days after your DiamondGlow® treatment, your skin will still feel smooth and full as new healthy skin cells appear.

For dramatic results, consider a series of DiamondGlow® treatments.

Dr. Haven is a board-certified dermatologist and a leading DiamondGlow® specialist in Greenwich and lower Fairfield County. We welcome you to visit our office to determine if DiamondGlow® is the right treatment for you.

DiamondGlow Before and After Video
*Results may vary for each patient. Photos Courtesy of Allergan