Patient Testimonials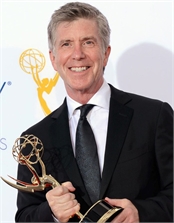 "In this age of HD-TV, a veteran TV Host needs a good dermatologist. Dr. Lynne Haven has been mine for over ten years. She's the main reason I'm not already back in radio."
"Dr. Haven has been working with me since my mid 20's and has really saved my skin from the sun. Her knowledge, advice, and clinical expertise have helped me to avoid skin cancer and have kept me looking young! I trust her implicitly and highly recommend her to anyone who wants to be healthy and look great!"
"Top Dermatologist!
I love Dr. Haven! She is my secret weapon!"
"Miracle Worker!
I have been a patient of Lynne's for years and my skin looks amazing! Lynne has treated me for acne, sun damage, and laser hair removal. She offers a wide variety of services in her office and she is helpful and trustworthy. She takes her time to address any questions or concerns you may have. Through PDT treatments for the acne I had and sun damage, my skin also looks so much younger! My skin looks clearer and younger then it did years ago."

"Dr. Lynne Haven keeps me young looking and people never suspect that I have had anything done to my face. They just say how great I look, and how young I look for my age. Her laser and skin treatments keep my skin healthy and her periodic injections have kept me from developing deep wrinkles over time. Her whole process is to study my face and determine what I need, but also what I don't need. I like her honest opinions and conservative approach."

"I went into see Dr. Haven for laser on my face, since I was in the sun a lot as a child. To my surprise she detected an usual looking mark on my back which turned out to be melanoma. I am grateful to her for saving my life."

"In a hectic world we've been very fortunate to find Dr. Haven who has always taken the best care of us. She is never rushed, has always been very conscientious and very generous with her time. She genuinely cares for all her patients and it shows. She has the sophisticated knowledge and latest technology to help with any problem or concern and the patience to ensure she delivers the best care possible. We trust her to keep us looking and feeling our best."
"Best Cosmetic Dermatologist
She is the fountain of youth-will have you looking younger and more beautiful in no time."
"Dr. Haven is who you want to see for any non-invasive procedures.
Best Dermatologist in the area! Dr. Haven sheds years off your skin! The Coolsculpting, Thermage, and Botox have changed my life. Great line of products available in her office."
"Dr Lynne Haven is a pro!
She is meticulous and a perfectionist; I also like the fact that she cares a lot for her patients. I recommend Dr Haven.""

"From the moment you walk in to Dr. Haven's office you are greeted with a feeling of professionalism by the friendly front desk staff. As a family friendly practice Dr. Haven exhibits a full approach to all of your families dermatologic needs. There is no question left unanswered and her thorough and considered approach to all aspects of her practice leads to the desired results. Dr. Haven has a wealth of knowledge and experience that combined with her personal touch tailors each treatment to the individual on each and every office visit. Dr. Haven takes the time to listen and give considered advice. Her cosmetic skills are unparalleled. I am always thrilled with the results."